Jamiroquai, Texas and Luis Fonsi will perform in Morocco !
published on 09/04/2018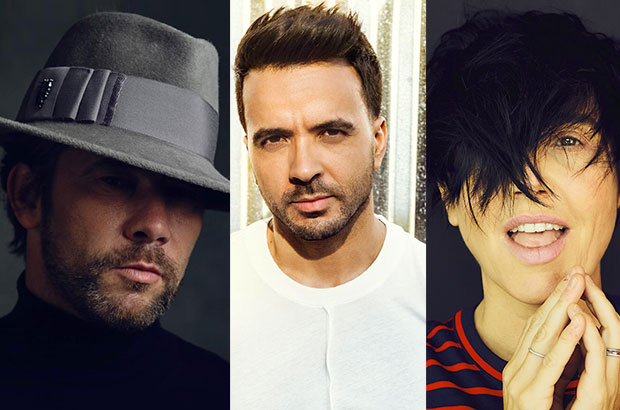 Rabat, April 9th, 2018: Every year, the Mawazine Festival comes with beautiful surprises. For its 17th edition organized under the High Patronage of His Majesty King Mohammed VI and which will take place from June 22nd to the 30th 2018, festivalgoers will have the opportunity to see  on the OLM Souissi stage three exceptional shows:
Jamiroquai on Sunday June 24th
Texas on Thursday June 28th
Luis Fonsi on Saturday June 30th
Festivalgoers will be pleased to reminisce hits such as When You Gonna Learn, Space Cowboy, Cosmic Girl, You Give Me Something or Virtual Insanity. With more than 35 million albums sold worldwide and nearly 25 years of career, the British funk group led by the charismatic Jay Kay, aka Jamiroquai, have imposed their style with a mix of funk, groove, pop and electro sounds.
Highly anticipated, the album Automaton was released late March 2017. The tour is already sold out internationally. The British artists have chosen to perform for the first time in Morocco on Sunday, June 24th on the OLM Souissi international stage!
Fans will have the unique opportunity to experience a magical musical moment in the company of exceptional artists who has revolutionized music, becoming a key reference for dancefloors thanks to the funk bass lines, guitar riffs and twirling violins. A performance that promises to be one of the highlights of Mawazine 2018!
On Thursday June 28th, the OLM Souissi venue will host Texas, led by Sharleen Spiteri, with her gifted voice and guitar playing for an unprecedented concert. Texas has sold over 40 million albums!
A key figure in the rock scene since the 1990s, the Glasgow-based band has been producing hits since their start, such as I Don't Want a Lover, which has sold more than 2 million copies, to the singles Say What You Want and Black Eyed Boy.
Texas has nine albums to its credit, the latest of which, Jump on Board, was released in April 2017. The exceptional performance of the band in Mawazine will be an opportunity for fans to rediscover all the great hits of a band considered as one of the most emblematic in British music!
Best known as "The Voice of Pop", Luis Fonsi will be on the OLM Souissi Stage Saturday, June 30th. Award-winning singer, songwriter, musician and producer from Porto Rico. As one of the leading Latin Music figures of his generation, he broke all the world records and continues to do so with his song "Despacito" that just reached 5 billion views on Youtube. His new single "Echame la culpa" is one of the most streamed and viewed song of today's music landscape.
From his debut album "Comenzaré" (1998) to his latest studio album "8" (2014), Fonsi has continuously led the charts. His undeniable and unique talent has allowed him to seduce millions of people around the world. With over 20 years of successful artistic career, Fonsi has been the recipient of some of the most prestigious awards in the music industry such as a Latin Grammy®, five Billboard awards, eight Premio Lo Nuestro… Luis Fonsi is coming to Mawazine to present to his Moroccan audience his international tour "Love & Dance World Tour" that started in July 2017!